One great thing about having a lot of figs is all the delicious jam that can be made. This season, I made a few different varieties. In previous years I had made some Strawberry Fig Jam that was delicious so I figured other flavors would be delicious as well. Today's recipe is a Raspberry Fig Jam.
Raspberry Fig Jam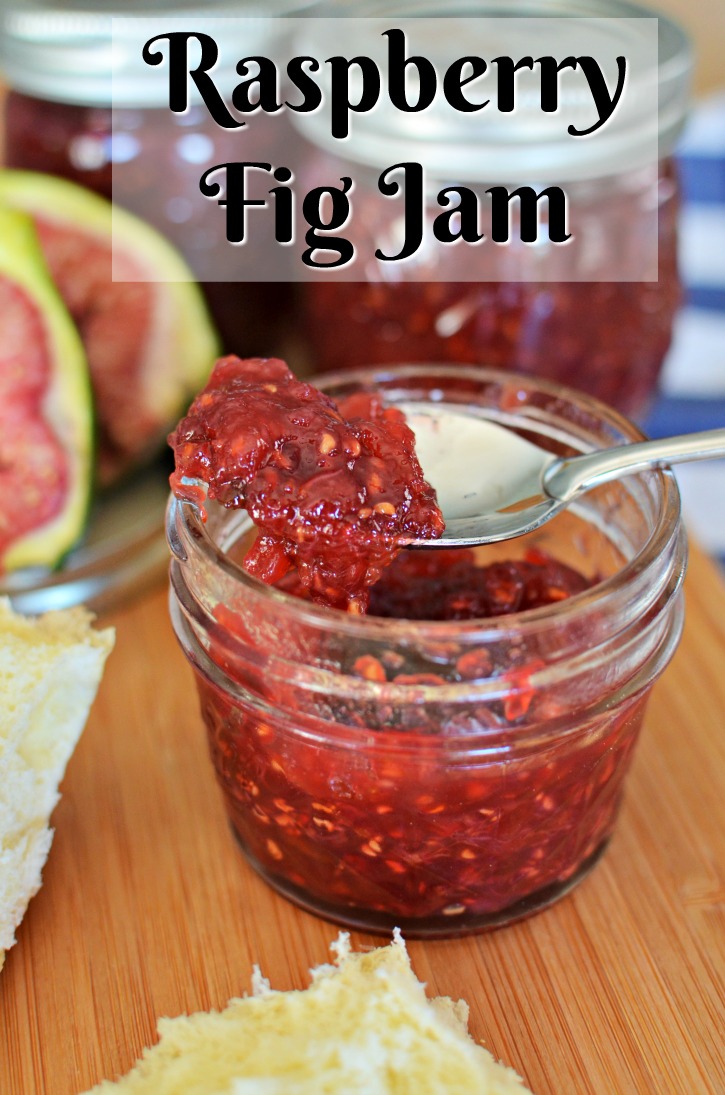 Raspberry Fig Jam
The raspberry and fig flavors blend well together in this delicious raspberry fig jam.
Ingredients
3 Cups Chopped Figs
1.5 Cups Raspberries
2 Cups Sugar
2 Tablespoons Vanilla Extract
1 teaspoon lemon juice
3 Tablespoons Pectin
1 Cup Water
Instructions
Combine fruit, lemon juice, and water in a large sauce pan over medium-high heat
Gradually stir in the pectin
Use a potato masher to mash the fruit as it softens
Stir in the sugar and vanilla extract
Bring to a boil & boil for 1 minute
Add jam to jars, leaving ¼ inch headspace
Process in a hot bath canner for 10 minutes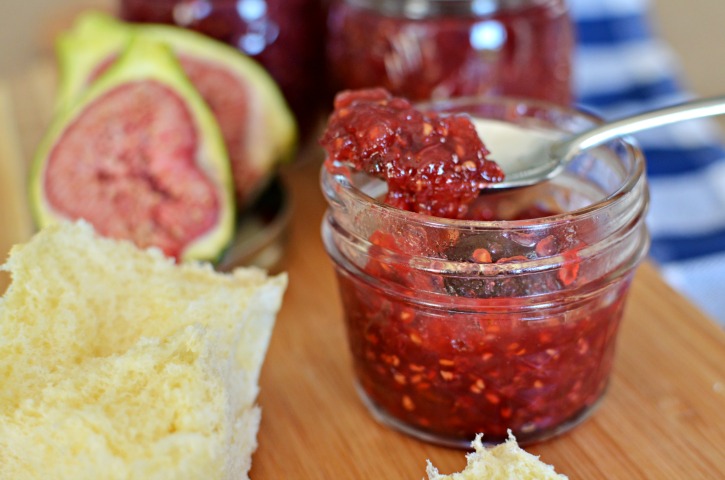 Figs have such a mellow flavor that they can easily blend well with a multitude of other fruits. Raspberries are one of my favorite summer fruits so it was a match made in heaven. Since figs and raspberries generally aren't in season at the same time, I used some berries that I had in the freezer; if you happen to have fresh raspberries, you can probably get a way with less pectin.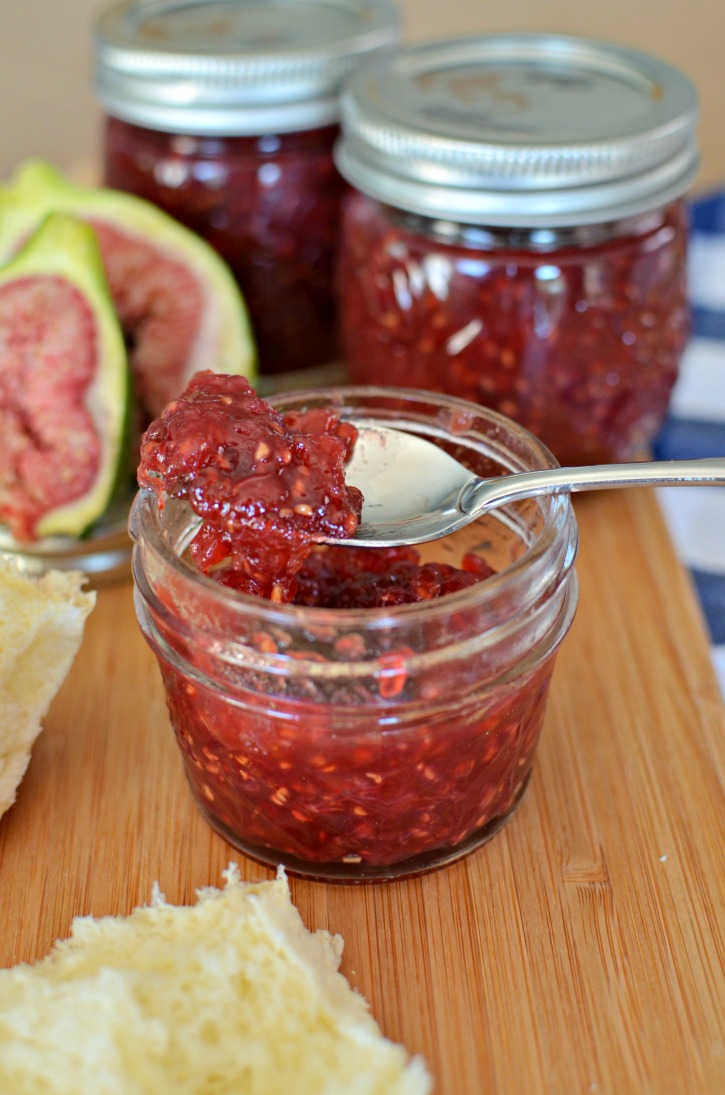 I am already envisioning enjoying this jam with some rolls later this year when I need a reminder that summer will return and it will one day quit raining. I really like that the jam has some sweetness, without being overly sweet.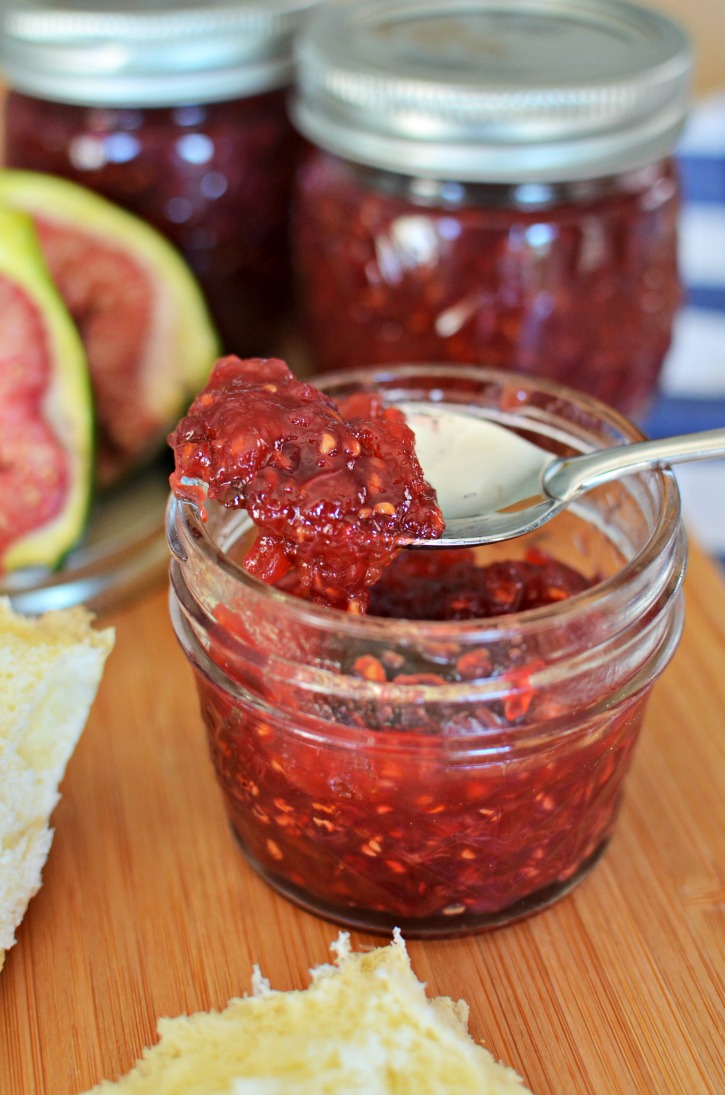 I think that I might need to start making more almond butter & jam sandwiches for breakfast/lunch to enjoy this delicious jam and enjoy the fruits of summer. What sort of flavors would you combine with figs in your jam?