When I started this blog, I promised that in addition to fig recipes I would also provide some crafts, products, and tutorials. Today I'm sharing my first craft with all of you and I'm pretty excited about it! Fun Fact, when I was thinking about what to name this new blog, Getting Figgy With It was at the top of my list. Unfortunately, the URL was already taken so I moved onto This Fig Life!
Getting Figgy With It Tea Towel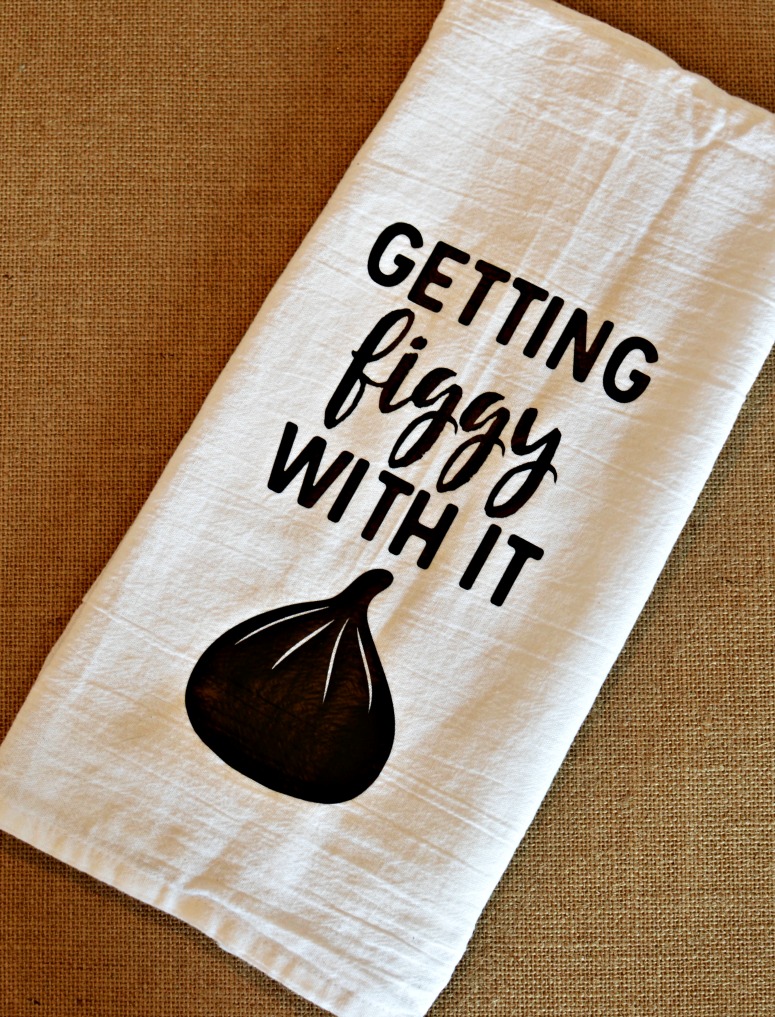 I've made a handful of kitchen tea towels over the past year or so and have really enjoyed making them. They are pretty easy to make (once you decide on the exact design you would like).
The Needed Materials: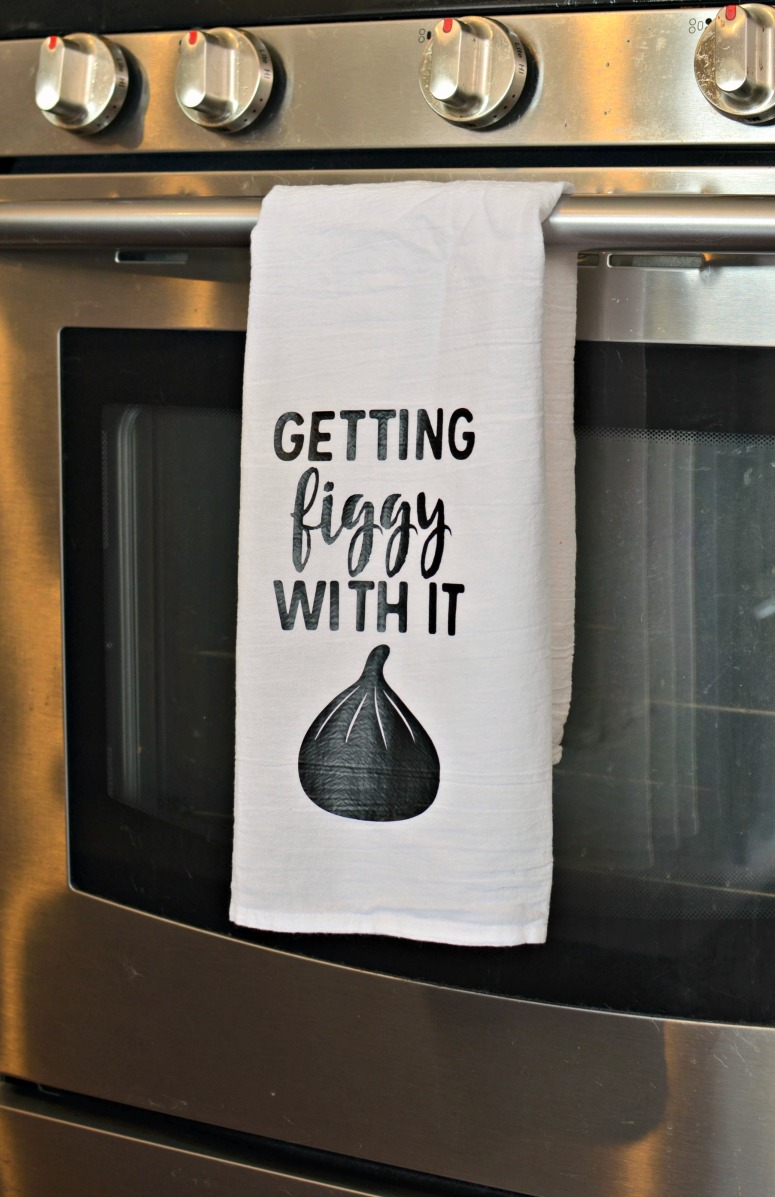 Once your design is all ready to cut, MAKE SURE TO MIRROR THE IMAGE. Heat Transfer Vinyl (HTV) cuts from the bottom side so once it has been weeded, you flip it over to apply it onto the towel. For normal vinyl, I can *generally* get away without a test cut; however, I always make sure to test cut HTV because it can be temperamental from day to day. Also, no matter what design I'm cutting in HTV, I always do double cut to make sure that it gets all the way through.
To apply the decal onto the towel, I used a Heat Press because it gives a consistent temperature and pressure to the entire design. Flour sacks are rather wrinkly so I tend to use an iron first to straighten out the area where the design will go. I really like using an ironing mat when using an iron to because I can iron on my desk and don't have to store a separate ironing board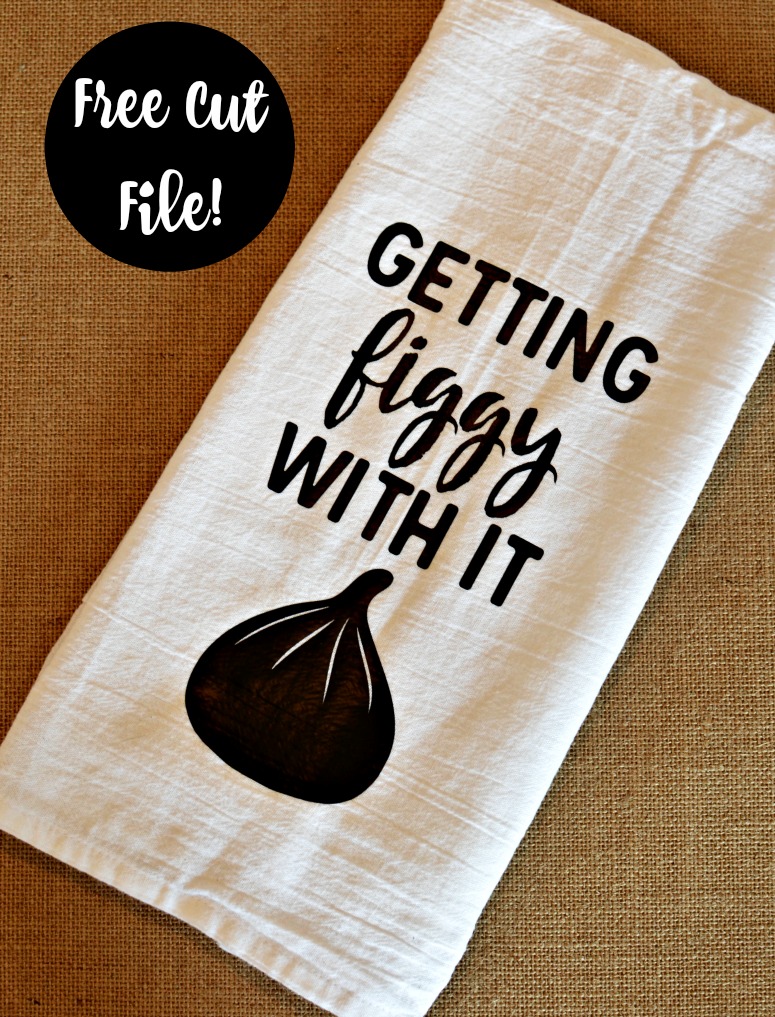 Subscribe to our Newsletter to get the SVG and make your own Figgy Tea Towel! I hope you enjoy adding some figgy goodness to your kitchen!