Welcome to the 2018 Fig Season! The past few days have started the frenzy of picking all the figs before they fall off the tree. This is the first time that I've made a fig cocktail recipe, and Brad was a huge fan of this fig mule. He has already requested that I make it again sometime (which is definitely a good sign because normally he isn't a huge fan of ginger beer).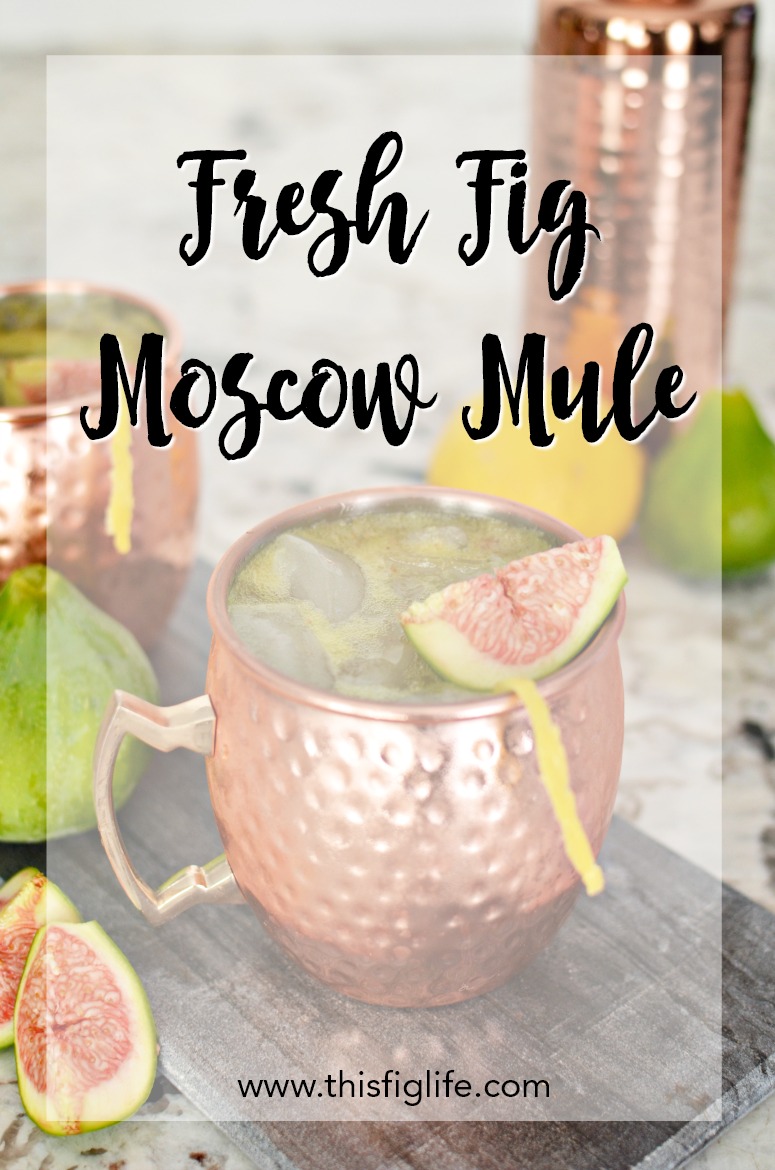 Fig Cocktail Recipe - The Fig Mule
Enjoy fresh figs in this light and refreshing twist on the classic Moscow Mule
Ingredients
3 Figs, chopped
2 Ounces Limoncello
6 Ounces Vodka
1 bottle Ginger Beer
Instructions
In a cocktail shaker, muddle the chopped figs with limoncelllo
Mix in the Vodka
Add in ½ cup of ice
Shake, Shake, Shake
Divide into two copper mugs
Top with the Ginger Beer
Add extra ice if needed
Garnish with spiral of lemon peel and quarter fig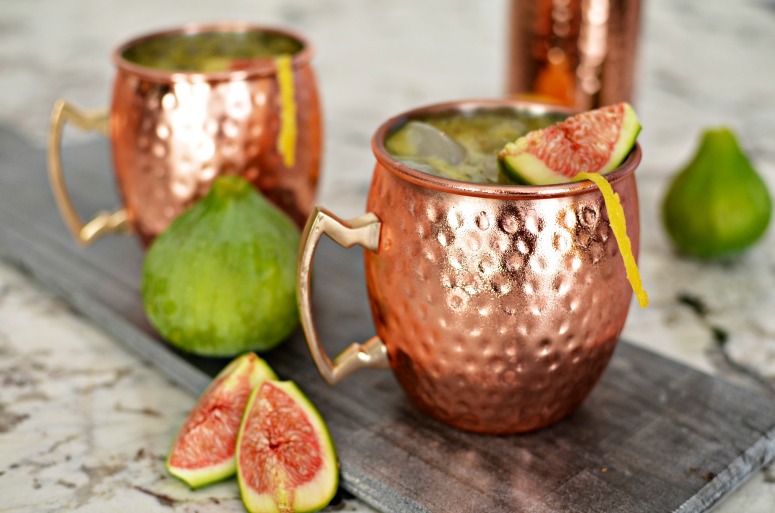 Last fall we trimmed our fig tree back a TON! The 3 year old next door had a great time telling Brad to "cut it down" and he even got to help Brad out with the pole saw. The tree came back stronger than ever, but it was interesting to see how the branches went a lot more out rather than up this year. We'll see how many figs we get this year, it seems like a lot of energy was spent building new branches.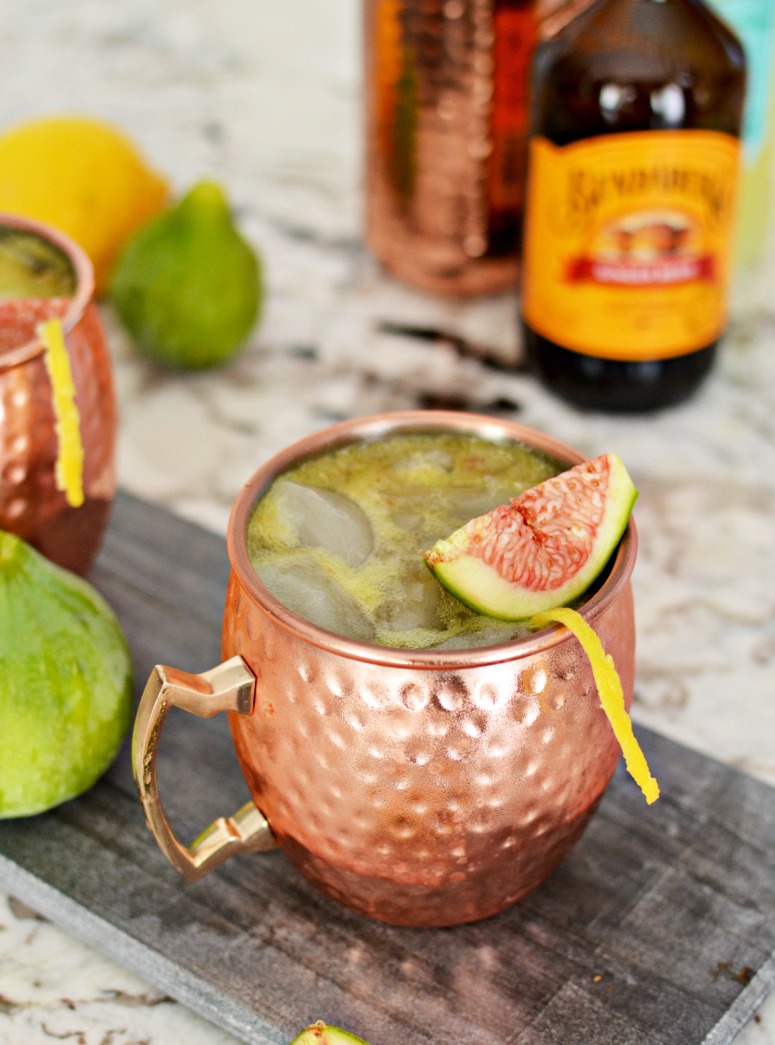 Figs have such a delicate flavor that they blend nicely into this Moscow Mule recipe. I love how it combines with the tart lemon and bite from the ginger beer. The figs do give the cocktail a unique texture as the flesh of the fruit mixes with the liquid.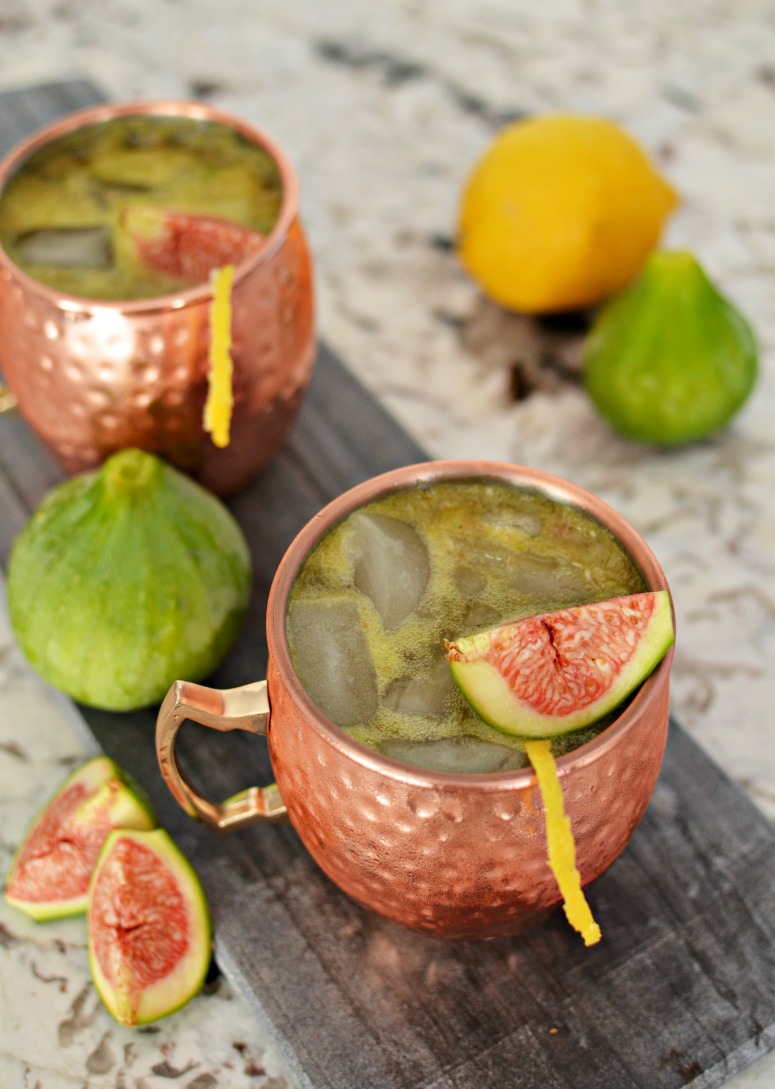 As we reach the peak of summer and fig season, I'll be making these for us to enjoy out on the deck as we watch the sun set over the Olympics.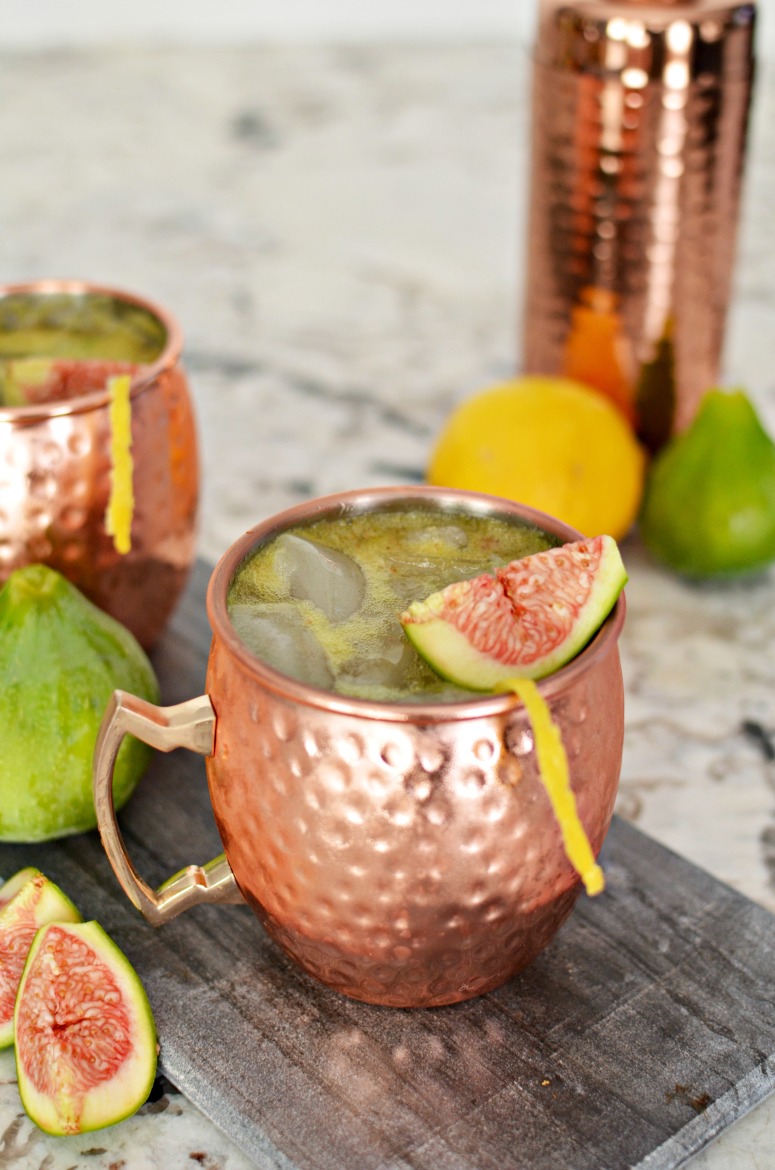 So grab some fresh figs and make a delicious fig cocktail! This fresh fig Moscow Mule is sure to be a hit for your summer parties, or evenings for yourself on the deck.