Chocolate and fruit is always a good idea, right? I've repeatedly said that figs have a delicate flavor which can easily be paired with other flavors so they are absolutely perfect to pair with some chocolate (and slivers of almonds too).
These desserts would be so easy to make for a party and they are sure to be a hit! Whenever I plan a party, I look for foods that can be made quickly because generally I'm running around with my head cut off working on last minute details. These dessert fig pops can be made in just a few minutes so they are perfect.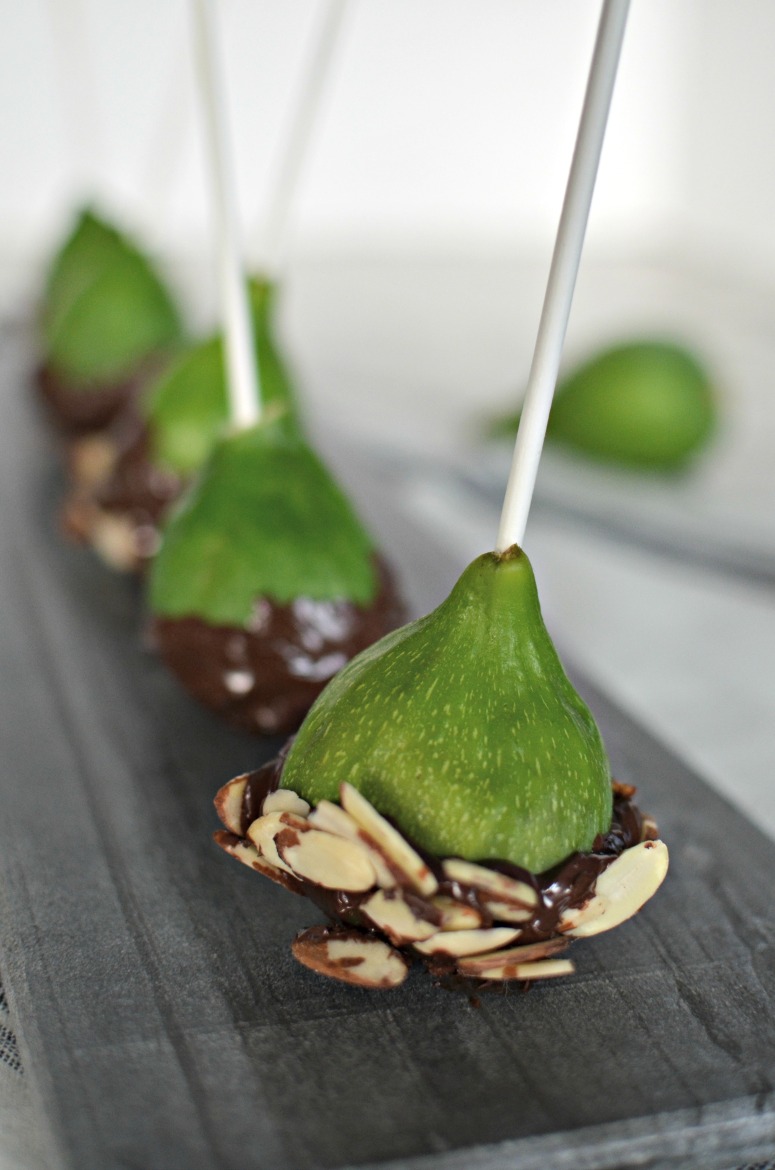 Chocolate Dipped Figs With Almond Slices
A fun and easy dessert paring absolutely delicious flavors.
Ingredients
½ cup chocolate chips
¼ cup almond slices (optional)
6 Fresh Figs
Instructions
In a double boiler, melt the chocolate chips
Insert a Lollipop Stick into a Fresh Fig
Dip the Fig into the melted chocolate
Dip the fig into almond slices if desired (I did 50/50 on adding the almonds)
Let cool on parchment paper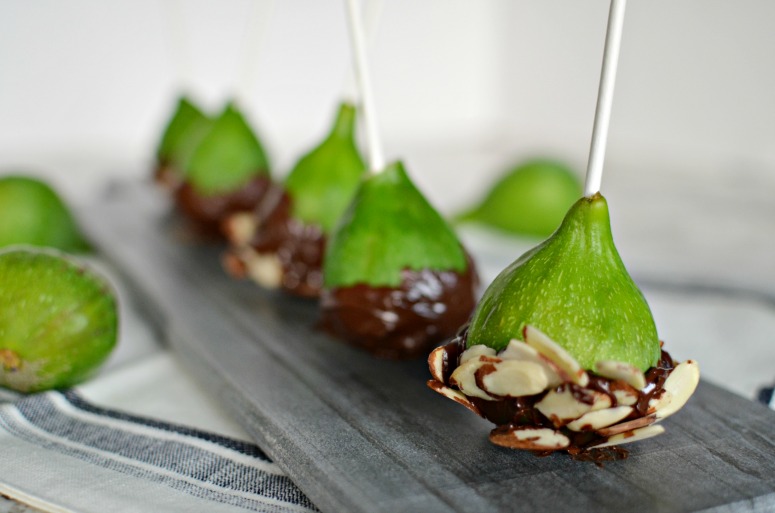 I opted to put almond slices on half of them because I know that not everybody likes nuts (random fact – I like certain nut products and flavors, but not actual nuts; it is a texture thing for me).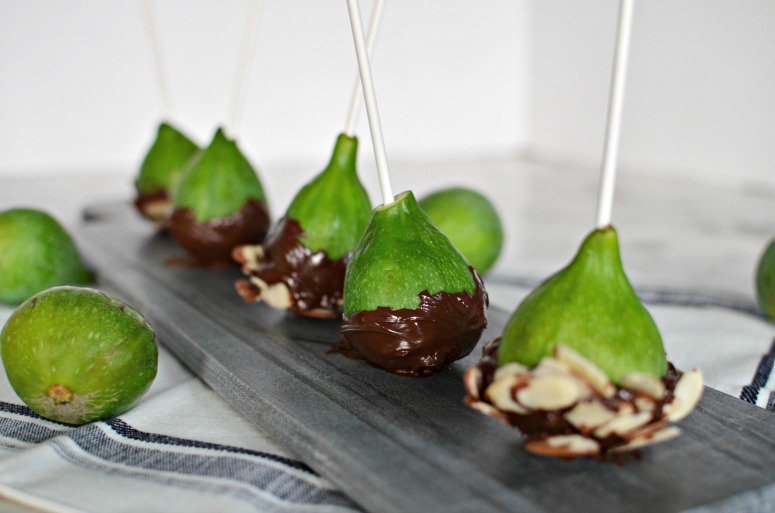 I will warn you that sometimes the figs like to fall off the sticks so eat them carefully. Fortunately they are so delicious you will want to eat them quickly. What other toppings would you add to the chocolate other than almonds?